Today's networks use a combination of network security controls, including traditional firewalls, next-generation firewalls, and cloud-based technologies. Implementing effective and efficient firewall management procedures can create significant costs and challenges. 
However, by trusting firewall management responsibilities to a managed service provider (MSP), you can help your business improve its network security and efficiency while keeping control of your overall firewall investment.  
By making sure that your firewalls are functioning optimally and preventing threats from affecting your environment, you can reduce the risk of a data breach. For today's business environment, firewall monitoring and management is critical to their network security practice.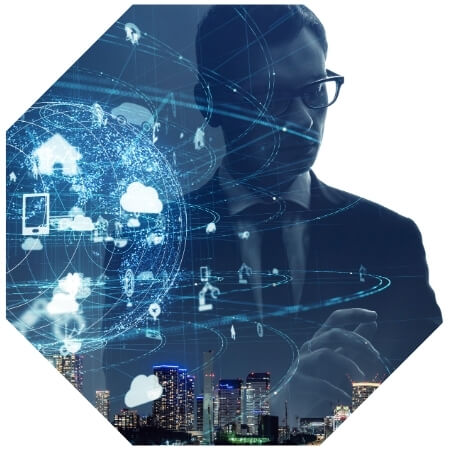 How Firewall Management Services Deliver Desired Businesses Outcomes
As companies become increasingly distributed, network performance and stability, as well as data security, will be put to the test by both business demands and threat actors. And for companies without sufficient in-house IT and firewall expertise, developing cost-effective firewall solutions with adequate threat protection is simply beyond the scope of their resources. 
But a managed firewall service provider helps businesses identify, manage and troubleshoot connectivity issues while reinforcing their IT security posture. By efficiently managing your firewall rules, monitoring configurations, logs and alerts, the data security experts at Commerx can ensure that your company firewall and IT resources are both stable and secure.
Have Questions About our Firewall Management Services? Contact Us
Web Vulnerability Assessments & Network Penetration Testing
In order to implement the best firewall security solutions, your organization needs a holistic understanding of its current firewall infrastructure and firewall security policy management to identify the areas in need of improvement. 
Penetration testing is a group of essential proactive IT security services that are key to identifying vulnerabilities in your network, applications or entire organization. Our web vulnerability assessments and network penetration testing services provide the thorough analysis and hard data needed to find the firewall solutions that your company needs. 
Our intrusion and threat detection efforts include:
Infrastructure scan of devices connected to your network

Website security scan

Firewall configuration analysis

Review of your antivirus standards, patching process and wireless network configurations
Our network penetration testing services will look for vulnerabilities in your network perimeter before examining internal vulnerabilities to provide a bird's eye view of your company's current network security position. 
Following the penetration tests, we will provide comprehensive reporting and recommendations so you can easily identify ways to improve your firewall infrastructure and overall network security.
Does Your Business Need Managed Firewall Services Partner?
At Commerx, we believe that a managed firewall service should blend seamlessly into our clients' operations. Our cybersecurity experts develop an intimate understanding of our clients' business models and daily operations to provide managed firewall services that are customized and adapted to specific client needs and concerns. 
With our managed firewall service, your company will never have to worry about firewall monitoring, configuration, or security patch updates. As a MSP our firewall security services keep threats at bay so you can focus on your business.
Contact us today to learn about how we can help you.
Our customers value the principles and practices we have refined over time that enable us to be successful at designing and executing upon strategic technology solutions for the future.