Our culture of openness, trust and independence empowers employees and creates a workplace that maximizes professional and organizational development.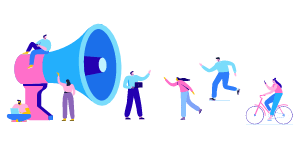 We are a TEAM, working together for the benefit of our customers, and to maximize results for everyone that touches each and every IT solution that we provide.
If your organization runs a Microsoft Exchange server on site, [...]
Get ready to tap into the "Power of Healthy Tension". The reality is as stewards of our company's IT Security, we deal with tension every day. To help us better understand the necessities of healthy tension in decision making we have invited Leadership Development and Teambuilding Expert Tim Arnold who will walk us through some models that can help us have a better relationship with the stress in our roles. 
February 4th, 2021, Commerx is honoured to be recognized as [...]