Commerx Recognized as One of Canada's 50 Best Managed IT Companies!
The IT Services Company Where
"

Our Team is Your Team

"
As a key player in the world of IT Solutions since 1984, Commerx provides a full suite of services to a range of Canadian companies with national and global reach.
From Professional and Managed IT Services to Security Services and Cloud Solutions, our goal is to provide IT that meets your company's business needs and exceeds your expectations.
We believe that Managed IT Services should blend seamlessly into our clients' operations, giving them peace of mind that their organization's technology is always available and secure. We take the time to develop an intimate understanding of our clients' business models and daily operations to identify which systems and applications are most important to ensure user productivity.
Our Managed IT Services include reliable 24x7x365 – monitoring and support with complete transparency and customized escalation procedures so that our clients can focus their efforts on their customers.
Through our Managed IT Services, our clients avoid costly operational IT issues, like IT infrastructure downtime and data breaches, while receiving real-time data and analytics. We also provide monthly or quarterly reports that help our clients make more informed information technology decisions.
Managed Disaster Recovery
Our Professional IT Services are designed to meet individual customer needs based on their specific requirements and existing IT environments. We leverage our partner community to provide certified multi-vendor IT solutions. As a result, our IT Services can meet the demands in a wide range of industries from the small and medium-sized (SMB) businesses to enterprise-level accounts.
We design IT solutions in partnership with our customers and successfully deliver what we promise within the proposed IT budget.
Whether to solve a specific business problem or to improve your company's current environment, our Cloud services offer advantages that can reinvent or enhance your business and drive transformative improvements in the delivery of your services. Cloud architects will determine the provisioning model that best fits your unique budget, timeline and specifications.
We offer a cloud readiness assessment to determine your business applications and systems behaviour to create a plan for a seamless cloud migration. Equally important, once in the cloud, we support our clients with a semi-annual cloud consulting optimization review to leverage the on-going developments of the cloud providers.
At Commerx, we have a dedicated team of cloud architects to help our clients determine their best approach to using various cloud service providers, such as Microsoft Azure, Amazon Web Services (AWS), or the Commerx private cloud.
We know how important it is to have a comprehensive strategy to effectively leverage the benefits of transitioning to the cloud, especially for mission-critical environments.
The costs and reputational damage associated with a major cybersecurity issue, like a data breach or ransomware attack, can have a broad range of negative business impacts. Cybersecurity threats are a growing concern for Canadian companies of all sizes, and within all industries. No business is safe from hackers and bad actors that have malicious intent to gain profit at your expense.
Internal IT Teams are often overwhelmed with the abundance of security tools available. Commerx has partnered with market leaders to stay on top of the security landscape to help our clients strengthen their security posture.
Commerx
–

A Partner in Your Success
As an IT Services company with a value-added, partnership approach, we are business enablers.
Our long-term clients are businesses of all shapes and sizes, ranging from small and medium-sized businesses to Fortune 100 companies in many different sectors, including:
Manufacturing

Healthcare Services
Finance, Legal and Insurance

Transportation, Logistics and Warehousing

Software Development
Our clients continue to remain with Commerx because our technical expertise, industry experience and talented team members help them complete new IT projects, solve technical hurdles, and manage day-to-day IT issues, as if they were a member of their own team.
As emerging technologies appear, we evaluate and recommend IT solutions that will give your business a competitive advantage. Your business is in the center of what we do.
Winners of the Canadian "50 Best Managed IT Companies" Award – 2021 – 2020 – 2019 – 2018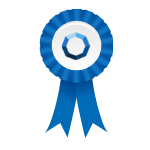 Based in Mississauga, Commerx helps clients across Canada with architecting, deploying, and managing data centers and their supporting infrastructure, whether it is on premise, in the cloud, or in a hybrid environment.
The Technoplanet survey which evaluates managed IT services company offerings across 12 business categories is an instrumental tool to evaluate our organization to ensure we run on best IT practices.
This award is significant to the Commerx team members as they played a key role in earning this recognition. In the last year, especially in light of the pandemic, our team members performed their integral roles seamlessly, while working from their homes, in partnership with our customers, to continually help them leverage technology to survive and thrive.
"Having won this award 4 years in succession, it is an important annual checkpoint for us. We ask our customers to trust us to run their critical IT Infrastructure. This award validates that we have spent the time and resources necessary to successfully run an IT company capable of supporting their needs."
Joanna Muzzatti, CEO
Hear it from our customers
We are long-term Commerx customers who are more than happy to recommend them as a full-scope IT provider.  They've consistently given us great pre-sale advice and post-sales service, and have been a competitive provider of software, hardware, and services.  I especially appreciate how they've participated in helping us develop the overall strategy for our IT platforms, and then provided professional consulting services in a variety of areas to assist us in implementing the strategy.  We look forward to continuing our partnership with the great people at Commerx!
IFDS and Commerx have been working together for over 20years and Commerx is a very trusted partner when it comes to planning and purchasing hardware and software for our Data Center Infrastructure as well as a trusted voice to discuss new initiatives and/or ideas with. Their expertise, professionalism and willingness to help in any capacity are major driving factors in why the relationship is as strong as it is and has lasted so long.
Commerx and Hewlett Packard have enjoyed decades of successful partnership because we share some core, unwavering principles: a commitment to customers, to driving innovation and to making an impact in the community. At HPE, we're proud to work with partners like Commerx to drive positive change for Canadian businesses.
Commerx is a leading edge reseller in the Canadian market. With their progressive approach on Cloud solutions, and their commitment to the Trust X Alliance community, we are proud to partner with Commerx.
Free Webinar - How to Identify Your Risk of [...]
Commerx Boat Cruise 2022 Come spend a leisurely [...]
May 18th 2022 Commerx/Arctic Wolf Lunch and Learn "Cyber [...]